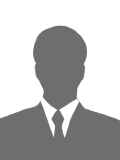 Postdoctoral Fellow
Department of Family Medicine and Primary Care
Ivy graduated with a BSc in Nutritional Sciences with a specialization in Nutritional Biochemistry, and continued to pursue her PhD at McGill University in Montreal, Canada. Her PhD research focused on the roles of nutrition and lifestyle behaviors on musculoskeletal health in childhood obesity. She is experienced in both clinical and pre-clinical (animals and cell/molecular) studies, and have authored publications in international journals in various fields including nutrition, obesity, lipids and bone metabolism.
Through working with children with obesity and their families, Ivy developed an appreciation for the multidisciplinary approach in managing chronic diseases. She is keen on integrating evidence-based research with practice, while addressing factors such as accessibility, cost and practicality. Ivy joined the Department of FMPC at HKU in April 2020, with a broad interest in developing public health recommendations and policies for disease prevention.
Key Research Areas
Evaluation and development of health care systems and strategies

Lifestyle behaviors and disease management

Assessment and prevention of cardio-metabolic diseases
Key Publications
Mak IL, Cohen TR, Vanstone CA, Weiler HA. Increased adiposity in children with obesity is associated with low red blood cell omega-3 fatty acid status and inadequate polyunsaturated fatty acid dietary intake. Pediatric Obesity In press

Mak IL, Cohen TR, Vanstone CV, Weiler HA. Arachidonic acid status negatively associates with forearm bone outcomes and glucose homeostasis in children who are overweight and obese. Applied Physiology, Nutrition, and Metabolism 2020; 45(2): 146-154

Mak IL, Lavery P, Agellon S, Rauch F, Murshed M, Weiler HA. Arachidonic acid exacerbates diet induced obesity and reduces bone mineral content without impacting bone strength in growing male rats. The Journal of Nutritional Biochemistry 2019; 73: 108226

Razaghi M, Djekic-Ivankovic M, Agellon S, Mak IL, Lavery P, Weiler HA. Lean body mass accretion is elevated in response to dietary vitamin D: A dose-response study in female weanling rats. Nutrition Research 2019; 68: 92-100

Mak IL, Weiler HA. DHA and growing bone. In: Docosahexaenoic acid (DHA): Properties, Function and Health Effects. 2016. Nova Science Publishers

Yang SQ, DeGuire JR, Lavery P, Mak IL, Weiler HA, Santosa S. Conjugated linoleic acid mitigates testosterone-related changes in body composition in male guinea pigs. Nutrition Research 2016; 36(5): 408-17

Mak IL, DeGuire JR, Lavery P, Agellon S, Weiler HA. Dual-energy X-ray absorptiometry, peripheral quantitative computed tomography, and micro-computed tomography techniques are discordant for bone density and geometry measurements in the guinea pig. Journal of Bone and Mineral Metabolism 2016; 34(3): 266-76

Deguire JR, Mak IL, Lavery P, Agellon S, Wykes LJ, Weiler HA. Orchidectomy-induced alterations in volumetric bone density, cortical porosity and strength of femur are attenuated by dietary conjugated linoleic acid in aged guinea pigs. Bone 2015; 73: 42-50